Special Offers
………………………………………………………….


Thank You!
30 years in business would simply not be possible without the loyalty of our customers.
We thank each and every one of you for your business and your support over the years,
and we look forward to serving you for many more years to come.
Celebrating 30 Years with 12 Months of Money Saving Offers!
Take advantage of the deals below on your next order.
You will also receive a FREE COMMEMORATIVE GIFT with your purchase.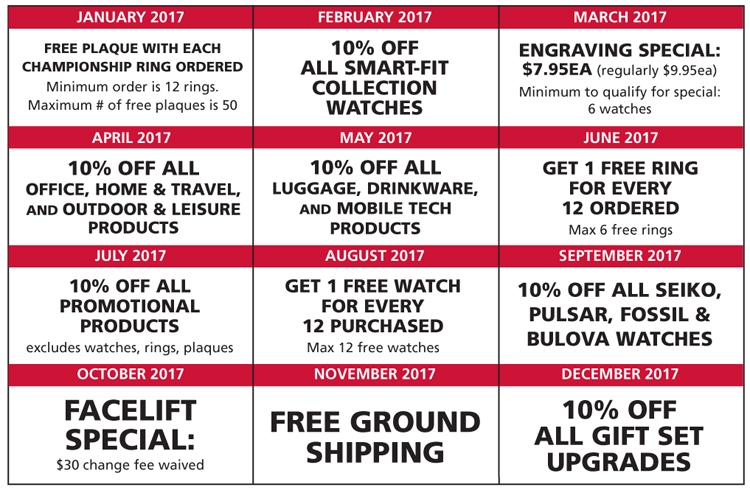 These specials cannot be combined with any other offers. All discounts taken from list price. Specials are applicable only for month stated. Minimum order of $500.00 is required to qualify for specials. Some restrictions apply.