Custom Logo Seiko Watches
For Recognition Gifts & Awards
Seiko Custom Logo Watches are perfect for Championship Team Recognition, Client Gifts, Senior, Letterwinner & Participant Awards, Staff & Employee Gifts, Safety & Service Awards and more.  Customized with your team, school, company, event or organization logo, they make the perfect award or recognition gift.
$109.95 each & up
FREE SET-UP | MINIMUM ORDER: 3
The Value of Recognition Awards
An award gift that acknowledges hard work, length of service, a championship season or completion of a goal leaves a lasting impression on the recipient. Recognize a job well done for your team or special achievement from your players, staff or employees with a custom logo Seiko watch.
Customized with your logo
Custom Logo Seiko Watches are exactly that – your logo printed on one of the world's most popular and reliable watches.  Whether printed as is or with text added, we'll work with you to layout your design for the best look and fit on the watch you choose.  Plus, there's no artwork charge or set up fee!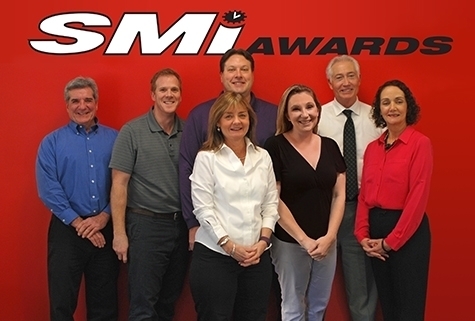 FOUNDED IN 1987,
Custom logo watches from SMi Awards have helped thousands of schools, businesses and organizations nationwide fulfill their award and recognition needs. We welcome the opportunity to speak with you personally!  We are not a faceless internet company, rather a customer-friendly business with 31 years of experience to serve you.
Contact Us
TOLL FREE: 1-800-326-8463
EMAIL: info@smiawards.com
We're located in Sharon, Massachusetts:
One Merchant Street
Suite 107
Sharon, MA 02067