Description
BUILD YOUR RING IN 3 EASY STEPS:
1. CHOOSE YOUR FINISH: BRIGHT SILVER OR GOLD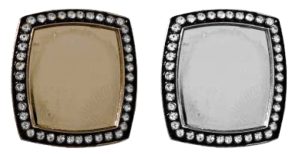 2. CHOOSE YOUR 2 STOCK SIDE DESIGNS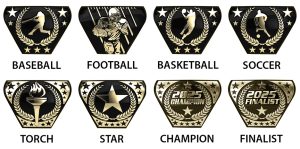 All available in silver tone as well.
3. ADD YOUR CUSTOM INSERT:

Send us your logo, colors & text to include.  We will design free of charge.
UPGRADE OPTION:
FOR AN ADDITIONAL $15.00ea ADD A 3D TEXTURED TOP
FOR AN ADDITIONAL $45.00ea ADD A 3D TEXTURED TOP AND 2 CUSTOM SIDES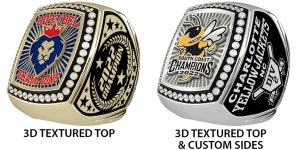 Upgrade option is 25-30 business days for production
READY TO ORDER?
Click the Start Order button below or call 1-800-326-8463.