Bluetooth Speakers | Best Sellers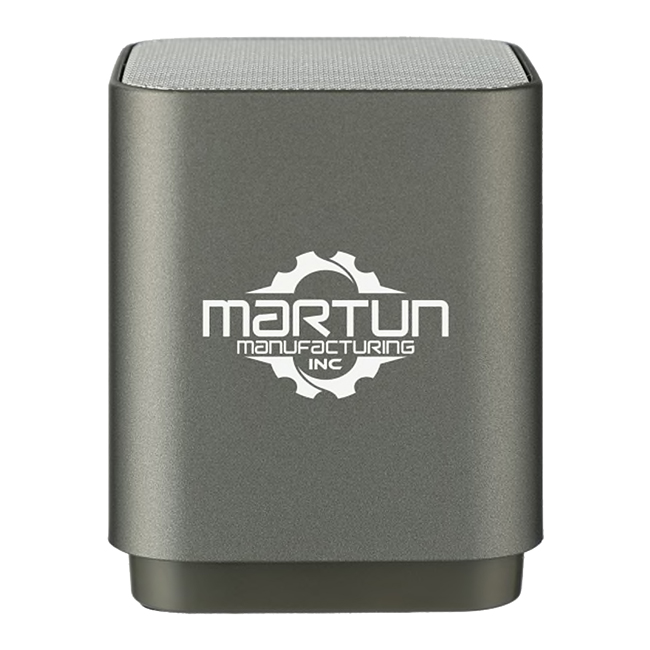 Light Up Logo
Bluetooth
Speaker
SM-2575
Color: Black, Graphite
Size: 2.87" H X 2.24" W X 2.24" D
Price
| Quantity | Price Per Item |
| --- | --- |
| 25-124 | $18.54 |
| 125-249 | $17.66 |
| 250-374 | $16.76 |
| 375-479 | $15.87 |
| 480+ | $14.98 |
| | |
Internal rechargeable battery, 3 Watt speaker output, LED panel beneath front section of speaker body, Includes micro USB charging cable, Working range of 10 meters (33 feet), Two-hour charge time, Approximately 1.5hrs of playback time at max volume. LED Shines through Lasered Logo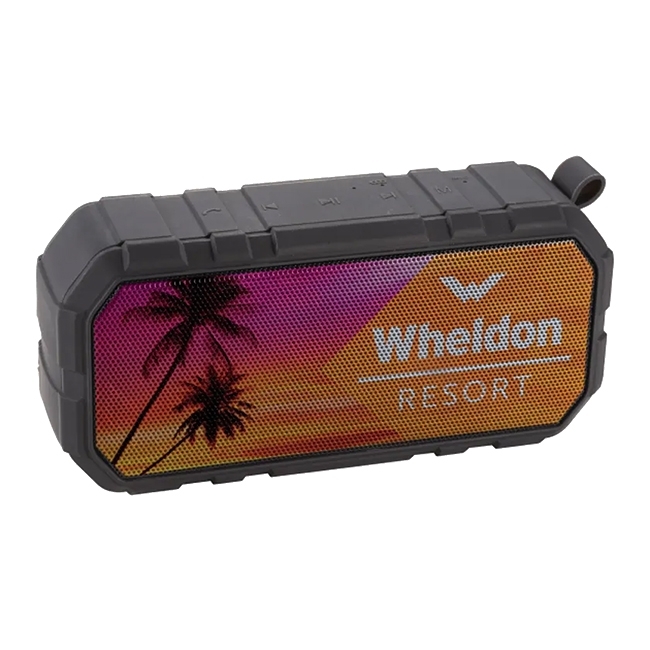 Brick Waterproof
Outdoor Bluetooth
Speaker
7198-26
Color: Black (BK)
Size: 3" H X 6.25" W X 1.72" D
Price
| Quantity | Price Per Item |
| --- | --- |
| 12-54 | $50.38 |
| 55-99 | $48.38 |
| 100-149 | $46.38 |
| 150-191 | $44.38 |
| 192+ | $39.98 |
| | |
The Brick Outdoor Waterproof Bluetooth Speaker has a portable design so you can easily bring it to pool parties, camping trips, and more. Its 6W output fills any space with quality sound, while its IPX6 waterproof rating keeps it protected in wet or rainy conditions. The speaker comes with a Micro USB charging cable and a carabiner clip for on-the-go transportation. It provides up to 4 hours of playback at maximum volume when fully charged and charges from 0% to 100% in 4 hours.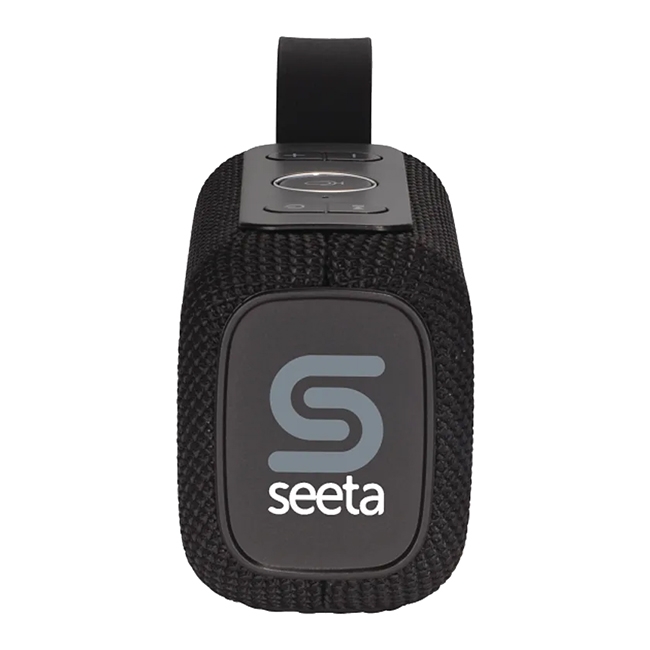 Outdoor bluetooth
Speaker with
Amazon Alexa
7198-68
Color:  Black (BK)
Size: 4.33" H, 2.91″ W, 2.16″ D
Price
| Quantity | Price Per Item |
| --- | --- |
| 5-29 | $88.18 |
| 30-54 | $84.68 |
| 55-74 | $81.18 |
| 75-99 | $77.68 |
| 100+ | $69.98 |
| | |
Take the convenience of Alexa outdoors by connecting via Bluetooth instead of Wifi. To activate Alexa with the Outdoor Bluetooth Speaker, simply press the microphone button. This item charges in 2.5 hours and provides more than six hours of playback time at maximum volume on a single charge. It has a Bluetooth working range of 33 feet, features a built-in microphone for hands-free music control, and includes one Micro USB cable plus one 3.5mm aux cable. The Outdoor Bluetooth Speaker with Amazon Alexa has a 5W output and IPX6 waterproof seal.